Teamsters Local 59 – Archived News
STEAMSHIP AUTHORITY & AGENCY TERMINAL EMPLOYEES RATIFY NEW CONTRACTS
Local 59 was pleased to announce that Steamship Maintenance and Agency/Terminal
employees overwhelmingly ratified their new contracts 23 – 0 / 73 – 1 respectively.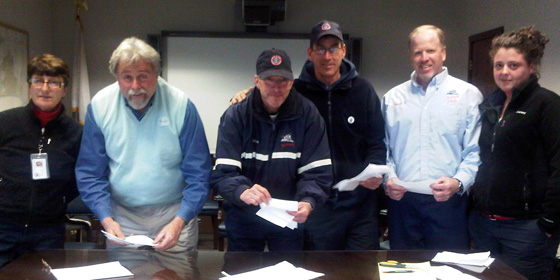 ---
AFC CABLE STRIKE ENDS – MEMBERS RETURN TO WORK - (7/14/13)
On behalf of Teamsters Local 59 and our members at AFC Cable Systems, I would like to extend my sincere appreciation to all that supported us during the recent 13 week strike. I am pleased to report that on Sunday, July 14, 2013, an agreement was voted on and approved by our members at AFC and on Monday, July 15th, they began the process of returning to work.
Only by the resolve of our striking members on the picket lines and the support shown by others were we able together bring this ordeal to a satisfactory conclusion.
George F. Belanger
Secretary-Treasurer and Executive Officer
AFC RALLY – JUNE 7, 2013